#3989 Tench Birsa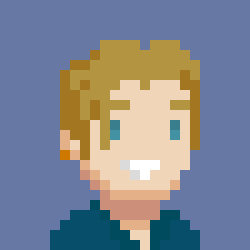 Tench Birsa is a 22-year-old audit clerk who enjoys shorinji kempo. He was born on August 3rd. Physically, Tench is in pretty good shape. He has a severe phobia of work. He murdered 1 person. His first victim was Retia Cressell who he murdered for trying to act tough on Crypto Twitter. He is currently in a relationship with Leeandrew Suggett. Leeandrew works as a travel courier. Tench has a best friend who is a blinds installer called Mkenna Liddic.
Similar Pixltonians (0)
There are no Pixltonians similar to this one.