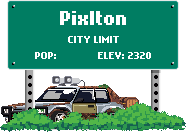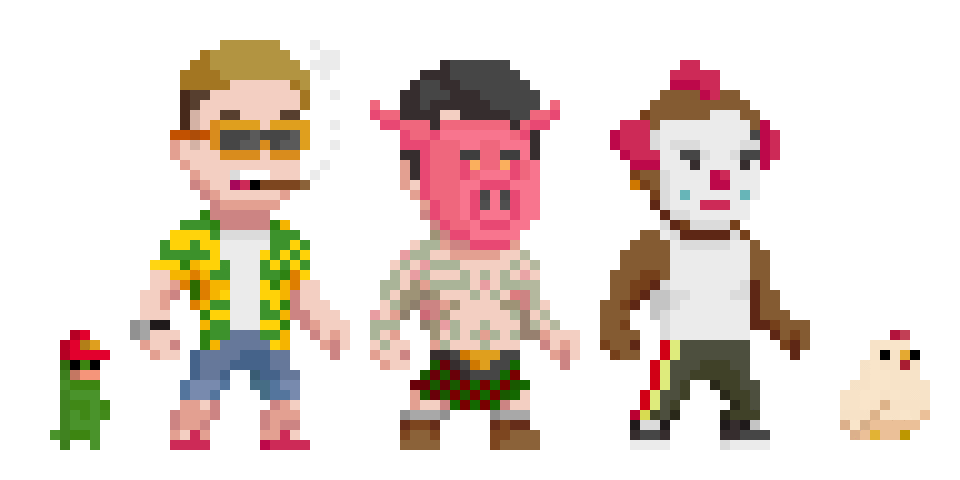 Welcome to the town of Pixlton.
Pixltonians are inhabitants of a completely digital town that seems really loveable and quaint on the surface. Dig a bit deeper and the town unravels into a hot mess of awkward people with dark tendencies. Come visit sometime!
Started out of a love for pixelart, these characters have been carefully crafted in the nostalgic style of the video games of the past. They are one big dysfunctional community in a digital world. With their own backstories, traits and personalities they truly are all unique inhabitants of the little town of Pixlton on the blockchain.
Our Collections
Genesis Pixls

The original crew of 5,471 Pixltonians. Containing 13 unique characters and 5,458 randomly generated Pixltonians. Usable as anything from profile pictures to metaverse avatar. Your ticket to subsequent content.
Buy on OpenSea
Pixlton Car Club
Our first companion drop, which will be free to claim for Genesis hodlers at a 1:1 ratio. Unclaimed cars shall be put up for public sale for a limited time after which the remainder will be burnt.
Coming soon...
Tales of Pixlton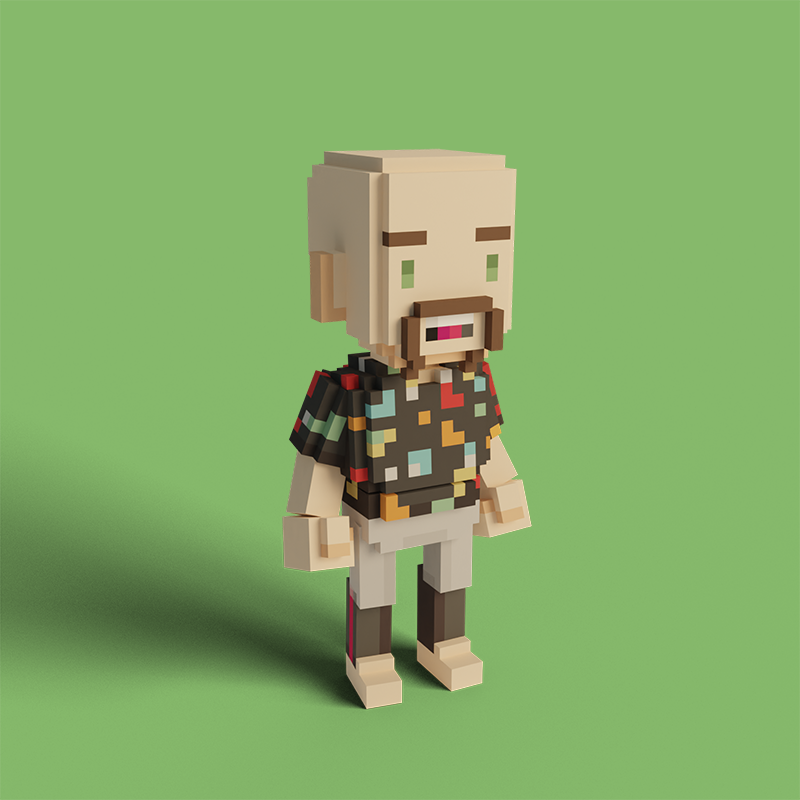 Our metaverse avatars based off of the Genesis Pixls which will be free to claim for Genesis holders. Perfectly suited for all of our experiences being built for The Sandbox metaverse platform.
Coming soon...
Roadmap
Genesis Pixls release

The release of the original set of Pixls. Your ticket to everything Pixlton related moving forward. A set of 5471 bouncing pixel art characters, each with their own little personality and quirks.

The Explorer

A custom-built experience allowing you to explore all the inhabitants of Pixlton. A dynamic search allows you to dive deeper into these awkward buggers and their traits and relationships. Further provides insights into OpenSea sales data, ownership records and general rarity information of traits.

The PIC

A mysterious photo booth has popped up in the town square! Get your own custom Pixlton avatars and banners using our Pixlton Identity Creator! Use some of our custom backgrounds and simply drag your Pixltonians onto the canvas to start representing Pixlton on your socials!

Pixlton Car Club Launch

Carl is mounting an invasion of the town! He has brought along a bunch of cars for willing participants to use in the attack. Being the dim-witted chicken he is he might not have realized that Pixlton doesn't really have an infrastructure to support cars though. Freely claimable at a 1:1 ratio for Genesis Pixls owners, these cars are just as awkward and quirky as the Pixls driving them. After the claim period a public sale will be held for the remainder.

Tales of Pixlton Avatar Launch

Get a custom playable Metaverse-enabled avatar of your Genesis Pixls. We are currently in the process of integrating these as playable avatars into The Sandbox game. Freely claimable for Genesis holders at a 1:1 ratio.

Tales of Pixlton Experiences

Various experiences being built in The Sandbox allow you to use your 3D avatar to explore Pixlton and its surroundings. Pixlton itself will be our community hub where Pixls holders can meet up and explore together. It will also be where all our community events will be held. Additional experiences will explore other areas and include various single-player game experiences.
Frequently Asked Questions
How do I get started?
Before you can buy an NFT, you will need to set up a crypto wallet like MetaMask or the Coinbase wallet. After purchasing some Ether you can proceed to OpenSea and purchase any Pixltonian your heart desires.
Where do I buy one?
Right now, Pixltonians are only available on the second-hand market through any NFT platform like OpenSea or NFTKey. The initial sale has completed.
What am I licensed to do with my Pixltonians?
You have full ownership and commercial usage rights on your Pixltonians. This includes, but is not limited to e.g. printing them for displaying them in the physical world. If you do decide to do something cool with it, don't hesitate to reach out to us on Twitter to show off your handywork!
Can I trade my Pixltonians?
Yes, you can! We adhere to the ERC-721 standard, so they can be traded publicly on platforms such as OpenSea. Alternatively you can check out our NFTX vault. Do make sure you're buying only Pixltonians that are contained within the verified collection! These are the only verifiably legitimate Pixltonians.
What defines the rarity of my NFTs?
Every Pixltonian has a list of public attributes, but can also contain some hidden attributes. Some of these are visual in nature, some are hidden in their character traits and biographies. Our explorer on this website lets you freely browse through them based on their attributes and rarities. We are also on some external platforms that track rarity, such as Rarity.Tools and Pixl Tools!