#3467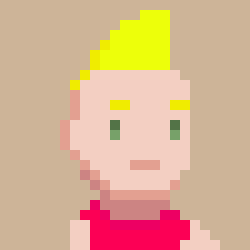 Wears visually-painful bright neon attire. $3000 highlighter boots from Giuseppe Zanotti. Does not wear a coat because he's immune to cold. No one alive can insult his posture and get away with it. Hair has been firmly fastened to never react to wind or any laws of physics.
Attributes (2)
Unique
Chad
1 Pixltonians have this.
Birthday
January 1st
31 Pixltonians have this.
Similar Pixltonians (0)
There are no Pixltonians similar to this one.