#1912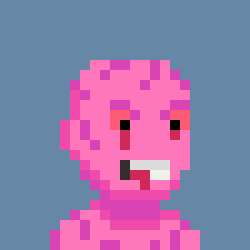 Pink. Veiny. Wojak. He's never far away when there's a $2000 hourly dump candle or when there's money to be printed somewhere. Perpetually angry. Now also perpetually bouncy.
Attributes (2)
Unique
Wojak Pinkerton
1 Pixltonians have this.
Birthday
January 1st
31 Pixltonians have this.
Similar Pixltonians (0)
There are no Pixltonians similar to this one.