#1477 Jacqualyn Rosengreen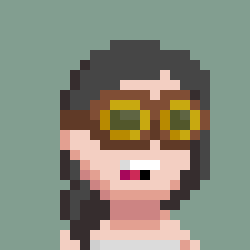 Jacqualyn Rosengreen is a 32-year-old former aeronautical engineer who enjoys fastnet. She was born on March 6th. Physically, Jacqualyn is in bad shape. She has a severe phobia of clouds. She is addicted to apple juice. The problem intensified in 2014. She is currently roommates with Javonne Ritzenthaler. Javonne works as an investment manager. Jacqualyn has a best friend who is a marine geologist called Miram Delguercio.
Similar Pixltonians (0)
There are no Pixltonians similar to this one.